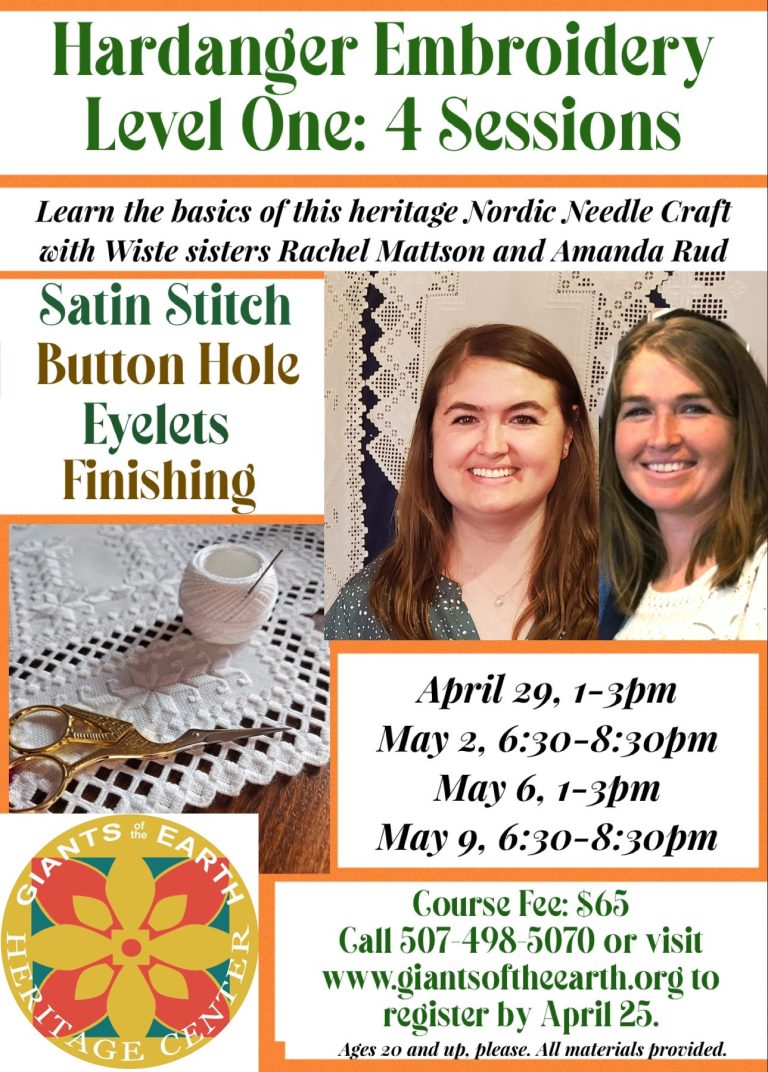 Learn traditional Norwegian needlework, starting April 29th, from two local sisters, Rachel Mattson and Amanda Rud.
In the first session, you will learn the basic satin stitch and the buttonhole stitch. The second session is a freebie and will happen during our regularly scheduled craft night and is for those who get stuck from the previous session in order to get back on track or get extra help. In the third session, you will learn how to make eyelets and the cable stitch. In the last session, we will be cutting and finishing the project.
Students will come away from the confidence to go home and buy themselves a book to work out of.
If a student is in need of a magnifying glass to see up close they are responsible for providing their own.
This class is limited to only 10 students so register soon.
Class Fee: $65/student
Registration Deadline: April 25
Age Limit: 20 and up or by instructor approval
Goal: For students to finish their projects and temporarily loan their pieces to Giants for our local folk arts exhibit for the month of May! This exhibit will focus on Scandinavian items of all shapes, sizes and types that came from old world customs of our Norwegian Ridge settlers.
See this beautiful and delicate work, made by your friends and relatives during Syttende Mai week and beyond.