Giants of the Earth Heritage Center—A Multi-Generational Gathering Place
Founded in 2009, Giants of the Earth Heritage Center is a nonprofit historical society that empowers individuals, families, and communities with a sense of meaning through our many cultural and historical programs. We are located in Spring Grove—Minnesota's first Norwegian settlement. Our ancestry and heritage programs bring young and old together in many fun ways. Creating family trees and recording family stories build multigenerational bonds and understanding. Get started on your family's narrative!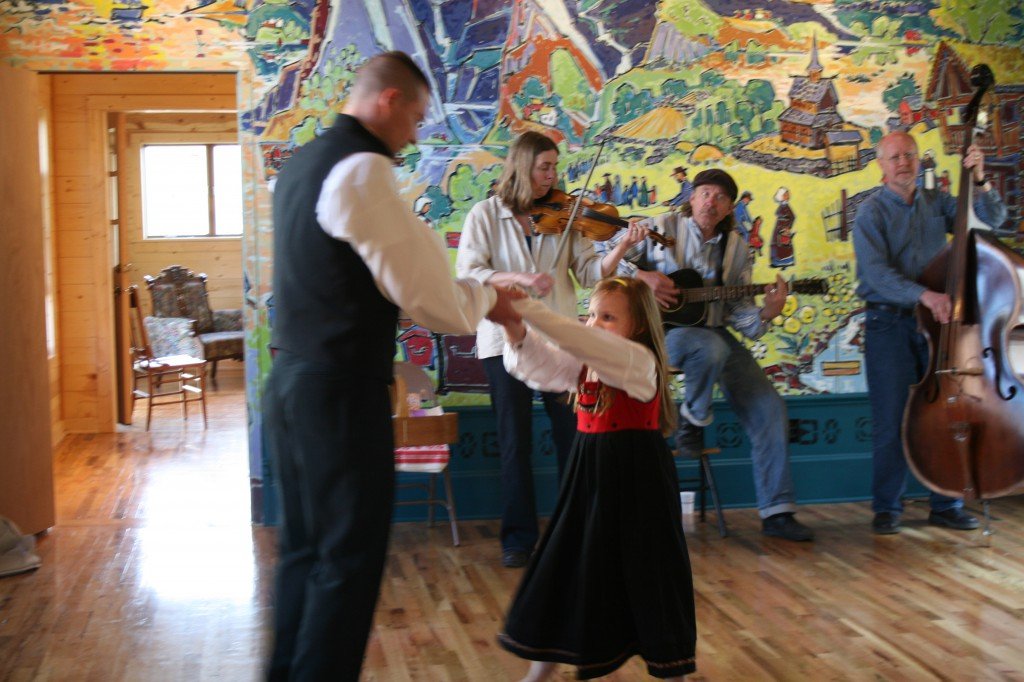 Why We Named Ourselves Giants of the Earth
The framers of Giants of the Earth Heritage Center were inspired by the great author Ole Rølvaag. Rølvaag beautifully described the early pioneers' trials and tribulations. Some of the material for Giants in the Earth came from experiences within Spring Grove and our surrounding Norwegian Ridge area. Giants of the Earth Heritage Center's creation was inspired by the Norwegian-American Professor Ole Rolvaag, whose Giants in the Earth trilogy illustrates the experience of immigrants from many countries as they become Americans.
We Collect, Create, Educate, Preserve and Protect the Past for the Future!
The Giants of the Earth Heritage Center, incorporated in 2009 as a non-profit educational institution, is dedicated to honoring, preserving, and interpreting the history and heritage of the people from Spring Grove's Norwegian Ridge in southeastern Minnesota.
Drawing on a rich cultural history, the Center records and reflects the achievements of indigenous peoples and immigrants to the Spring Grove area. The Center draws upon varied resources, while also providing a gathering place and a sense of community and identity to its public.
To realize its purpose, the Giants of the Earth Heritage Center has four goals:
to function as an educational center and source of inspiration for a wide public;
to preserve and share its collections and resources that are held in trust;
to acquire, through purchase and gift, significant artifacts and documentary materials relevant to the heritage and people of Spring Grove Norwegian Ridge area; and
to present

the collections, related exhibitions, and interpretive programming to the general public, students of all ages, visitors, and scholars in a manner consistent with the highest educational and artistic standards.
International Mission
To promote multigenerational stewardship through:
1. Honoring the "giants" in every family and community whose life work helped subsequent generations to receive a true heritage: health, good will, self-control, and understanding.
2. Helping people reconnect with their long-lost cousins across the oceans by helping ordinary people make use of the latest genetic and computer technology.
3. Building stronger local community interaction by serving as the umbrella organization that unites all heritage-conscious organizations.
4. Promoting intergenerational interactions and good will.
5. Helping people to deconstruct their personal heritage narrative and rebuild it in a way that treasures the uniqueness of the patchwork quilt they are.
6. Giving members the empirical tools, through their own actual personalized family history, to set realistic life goals, and to critically analyze what has and has not worked in order to help each of them creatively live a proactive life as a fellow shepherd of Being.
A playlist of services offered at Giants

Subscribe to our channel
Genetic Ancestry and Genealogy at Giants of the Earth Heritage Center
Member Feature: Jean Ellingson
"These are a few of our FAVORITE THINGS!"
Giants of the Earth Heritage Center