Celebrate with us the success of our enterprise.
(11/05/2011-12/04/2011)
7264 visitors to giantsoftheearth.org/www.trueheritage.org website last month!
2245 Giants FB active users this past month (FB insights)!
1705 trueheritage.org FB active users this month (since started Nov 12)!
That makes a total of 11,214 monthly active users of our 3 sites.
Demographics show different appeal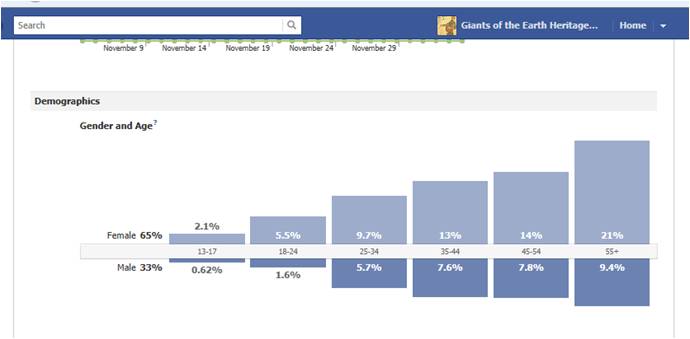 Exciting events are coming up! Currently we do not have family tree up on this website, but have been referring people to our tree on ancestry.com. When our tree was up it drew 1000 visitors per month. We will be adding back our larger tree in January 2012 with lots of extra features. Stay tuned.