by Johnathan Storlie, PhD
When people are first starting out their genealogical work, many seem to be impressed by lineages. For example, lineages showing descent from royalty can be fun to get people interested. As an example, I have included this link to a register report showing a putative lineage of some Southeastern MN residents from Earl of Orkney Thorfinn I "The Skullsplitter" Einarsson.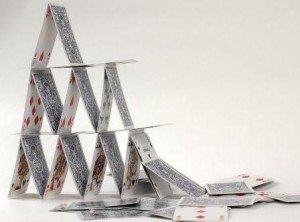 As genealogists develop and realize how wishful thinking and guessing can create errors in genealogical research, they recognize the importance of good documentation. They also realize that we should first focus on ancestors within the last 200 years in order to build on solid ground. Further, they recognize that the amount of genetic material a person carries from his or her potentially hundreds of thousands of grandparents 20 generations ago, is very small or even nonexistent. This is not to say that we should ignore more distant ancestry. There are many lineages in the written record on various websites and these lineages can be useful for understanding history. Some of these connections are well sourced while others have questionable or nonexistent sources. Even well sourced lineages could be in error due to illegitimacies, secret adoptions, or errors in the documentation. For that reason, many people have come to doubt the veracity of any lineage going back or forward more than 8 or 9 generations.
But now, using advanced genetic tests, we can test trees that contain information that may be speculative, in order to identify errors and event test for veracity. If, for example, we have the y-chromosome of any two males who claim male-line descent on a tree from a given ancestor, we can quickly falsify that genealogical claim if the y-chromosomes are of a different haplogroup. We can do the same thing with female-lines using mt-DNA from male or female cousins. Further, we can identify distances between cousins (or even between hair found in an old Bible and someone today) by using autosomal DNA testing. Despite all the advances in technology, we do encourage people to try to restrain themselves from adding ancestors back many, many generations until they have sourced their trees so that that they are confident they are building on solid ground.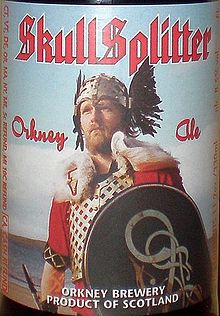 Outline Descendant Report for Earl of Orkney Thorfinn I "The Skullsplitter" Einarsson

1
Earl of Orkney Thorfinn I The Skullsplitter Einarsson (890 – 977) b: 890 AD in Islands,,Orkney,Scotland, d: 977 AD in Mound,Hoxa,Ronaldsay,Scotland
+ Grelod Duncansdatter (898 – 924) b: 898 AD in ,,Caithness,Scotland, m: 914 AD in ,Islands,Orkney,Scotland, d: 924 AD in Isles,,Orkney,Scotland
2
Hlodver Thorfinnsson (924 – 988) b: 924 AD in ,,Orkney,Scotland, d: 988 AD in Hofn,,Caithness,Scotland
+ Audna Kjarvalssdatter (928 – 982) b: 928 AD in ,Orkney Islands,Orkney,Scotland, m: 959 AD in ,,Orkney,Scotland, d: 982 AD in Islands,,Orkney,Scotland
3
Sigurd Hlodversson (960 – 1014) b: 960 AD in Islands,,Orkney,Scotland, d: 23 Apr 1014 in Clontarf,,Dublin,Ireland
+ Anleta Mackenneth (968 – 1034) b: 968 AD in Atholl,,Perth,Scotland, m: 988 AD in Islands,,Orkney,Scotland, d: 25 Nov 1034 in ,Orkney Islands,Orkney,Scotland
4
Brusi Sigurdsson (987 – 1031) b: 987 AD in Islands,,Orkney,Scotland, d: 1031 in Islands,,Orkney,Scotland
+ Ostrida Regenwaldsdatter (990 – 1011) b: 990 AD in Gothland,,,Sweden, m: 1010 in ,,Orkney,Scotland, d: 1011 in Islands,,Orkney,Scotland
5
Ragnvald Brusesson (1011 – 1046) b: 1011 in ,,Orkney,Scotland, d: Dec 1046 in Papa Stronsay,Islands,Orkney,Scotland
+ Arlogia Orkney (1015 – 1046) b: 1015 in ,Orkney Islands,Orkney,Scotland, m: 1034 in Carrick,Galloway,,Scotland, d: 10 Dec 1046 in ,Orkney Islands,Orkney,Scotland
6
Robert Le Brus (1030 – 1098) b: 1030 in Normandy,,,France, d: 1098 in Bruis,Manche,Normandy,France
+ Gunnora Brus (1025 – 1050) b: 1025 in Nantes,Brittany,,France, d: 1050
7
Roger De Pitres (1035 – 1086) b: 1035 in Pitres,Eure,Haute Normandie,France, d: 1086 in Sussex Square,London,Middlesex,England
+ Eunice De Baalun (1050 – 1150) b: 1050 in ,,Gloucestershire,England, m: 1064 in Sussex Square,London,Middlesex,England, d: 1150 in Sussex Square,London,Middlesex,England
8
Walter Fitzroger Sheriff (1065 – 1129) b: 1065 in ,,Gloucestershire,England, d: 1129 in Llanthony,Abbey,Gloucestershire,England
+ Berta De Ballon (1067 – 1091) b: 1067 in Ballon,,Maine,USA, d: 1091 in ,,Gloucestershire,England
9
Miles Fitz Walter (1092 – 1143) b: 1092 in Gloucester,,Gloucestershire,England, d: 24 Dec 1143 in Llanthony,Priory,Gloucestershire,England
+ Sybil De Neufmarche (1096 – 1143) b: 1096 in Aberhonwy,Brons,,Wales, m: Apr 1121 in Llanthony,Priory,Gloucestershire,England, d: 1143 in ,,Gloucestershire,England
10
Bertha De Gloucester (1130 – 1204) b: 1130 in Gloucester,,Gloucestershire,England, d: 1204 in Bramber,Sussexshire,Sussex,England
+ William De Braose (1100 – 1192) b: 1100 in Bramber,,Sussex,England, m: 1148 in ,,Herefordshire,England, d: 1192 in Bramber,,Sussex,England
11
William De Braose II (1153 – 1211) b: 1153 in Bramber,,Sussex,England, d: 09 Aug 1211 in Corbeil,Marne,,France
+ Maud De Saint Valery (1155 – 1210) b: 1155 in Bramber,,Sussex,England, m: 1169 in Bramber,,Sussex,England, d: 1210 in Corfe,Windsor,,England
12
Margaret Braose (1177 – 1200) b: 1177 in Abergavenny,,,Wales, d: 19 Nov 1200 in ,,Meath,Ireland
+ Walter De Ireland Lacy (1172 – 1241) b: 1172 in Ewias Lacy,,Herefordshire,England, m: 19 Nov 1200, d: 1241 in ,,Meath,Ireland
13
Petronilla De Lacy (1195 – 1288) b: 1195 in ,,Meath,Ireland, d: 1288 in England Ralph,,Delaware,USA
+ William De Saint Omer (1190 – 1265) b: 1190 in Brundall,,Norfolk,England, m: 15 Oct 1256 in ,Leinster,Dublin,Ireland, d: 19 Oct 1265
14
William Saint Omer (1245 – ) b: 1245 in ,,Kent,England
+ William Saint Omer (1249 – ) b: 1249 in ,,Kent,England, m: 1269 in Wellington,,Somerset,England
15
Thomas Saint Omer (1272 – 1307) b: Bef. 1272 in Wellingham, Norfolk, England, d: Aft. 1307
+ Mrs. Thomas Saint Omer (1277 – ) b: Abt. 1277 in Wellingham, Norfolk, England, d:
16
Christian Saint Omer (1298 – ) b: Abt. 1298 in Wellingham, Norfolk, England
+ John FitzGilbert de Lyn (1296 – 1313) b: Abt. 1296 in Wellingham, Norfolk, England, d: Abt. 1313
17
Richard Beaupre (1327 – 1377) b: 1327 in Wellingham, Norfolk, England, d: 1377
+ Katherine Mountfort (1301 – ) b: Abt. 1301 in Wellingham, Norfolk, England, m: 1350
18
Thomas de Beaupre (1325 – ) b: Abt. 1325 in Outwell, Norfolk, England
#NAME?
19
Nicholas Beaupre (1362 – 1380) b: Abt. 1362 in Wellingham, Norfolk, England, d: 01 Sep 1380
+ Margaret Holbiech (1352 – 1404) b: Abt. 1352 in Didlington, Norfolk, England, d: Bef. 29 Sep 1404
20
Thomas Beaupre (1410 – ) b: Abt. 1410 in Outwell, Norfolk, England
+ Margaret Meeres (1414 – 1439) b: Abt. 1414 in , , Lincolnshire, England, d: Abt. 1439 in Outwell, , Norfolk, England
21
Thomas Beaupre (1437 – 1541) b: Abt. 1437 in Outwell, Norfolk, England, d: 20 Feb 1541
+ Margaret Ashfield (1439 – ) b: Abt. 1439 in Stow Langtoft, Suffolk, England, d:
22
Nicholas Thomas Beaupre (1465 – 1513) b: Abt. 1465 in Beaupre Hall, Outwell, Norfolk, England, d: Bet. 22 Feb 1513–1514
+ Margaret Foderinghay (1465 – 1512) b: Abt. 1465 in Southacre, Alderford or Dowards Hall Bocking, Essex, England, m: 14 Nov 1492 in Dorward Hall, Bocking, Essex, England, d: Bet. 10 Feb 1512–1513
23
Edmund or Edward Beaupre ( – 1568) b: in Outwell, Norfolk, England, d: 14 Feb 1568 in Outwell, Norfolk, England
+ Catherine Bedingfield (1509 – 1602) b: Abt. 1509 in Bedingfield, Suffolk, England, m: Abt. 1527 in Outwell, Norfolk, England, d: Feb 1602 in Outwell, Norfolk, England
24
Dorothy Beaupre (1538 – 1602) b: 1538 in Beaupre Hall, Outwell, Norfolk, England, d: Feb 1602
+ Robert Bell (1539 – 1599) b: 1539 in Plumstead, Norfolk, England, d: 17 Jan 1599 in Beaupre Hall, Outwell, Norfolk, England
25
Dorothy Bell (1572 – 1641) b: 19 Oct 1572 in Beaupre Hall, Outwell, Norfolk, England, d: 30 Apr 1641 in Covent Garden, England
+ Henry Hobart (1550 – 1625) b: 1550 in Plumstead, Norfolk, England, m: 22 Apr 1590 in Norfolk, England, d: 26 Dec 1625 in Bleckling, Norfolk, England
26
Edmund Hobart (1572 – 1645) b: 01 Jan 1572 in Hingham, Norfolk, England, d: 08 Mar 1645 in Hingham, Suffolk, Mass.
+ Margaret Dewey (1574 – 1649) b: 1574 in Wymondham, Norfolk, England, m: 07 Sep 1600 in Hingham, Norfolk, England, d: 23 Jun 1649 in Charlestown, Suffolk, England
27
Peter Hobart (1604 – 1679) b: 13 Oct 1604 in England, d: 20 Jan 1679 in Hingham, Suffolk, Mass.
+ Elizabeth Ibrook(e) (1608 – 1645) b: 31 Aug 1608 in Southwold, Suffolk, England, m: 03 Jul 1628 in Haverhill, Southwold, Suffolk, England, d: Dec 1645 in Hingham, Suffolk, Mass.
28
Elizabeth Hobart (1632 – 1692) b: 19 Apr 1632 in Hingham, Norfolk, England, d: 26 Mar 1692 in Hingham, Suffolk, Mass.
+ John Ripley (1622 – 1684) b: 1622 in Wymondham, Norfolk, England, d: 03 Feb 1684 in Hingham, Plymouth, Massachusetts, USA
29
Josiah (Joshua) Ripley (1658 – 1739) b: 09 Nov 1658 in Hingham, Suffolk, Massachusetts, USA, d: 18 May 1739 in Windham, Windham County, CT, USa
+ Hannah Bradford (1662 – 1738) b: 09 May 1662, m: 28 Nov 1682 in Plymouth, Massachussettes, d: 27 May 1738
30
Leah Ripley (1693 – ) b: 19 Apr 1693 in Windham, Windham County,Connecticut, USA, d:
+ Samuel Cook(e) Sr. (1690 – ) b: 03 Dec 1690 in Windham, CT., m: 14 Mar 1715 in Newton, Middlesex, MA, d: in Newton, Middlesex, MA
31
Samuel Cook(e) Jr. (1734 – 1758) b: 08 Oct 1734 in Windham, Windham, Connecticut, USA, d: 09 Nov 1758
+ Anna Webb (1733 – ) b: 12 Jun 1733 in Windham, Windham, Connecticut, USA, m: 31 Mar 1751 in ,,Connecticut,USA
32
Sybil Cook (1751 – ) b: 03 Sep 1751 in Windham, Windham, Connecticut, USA
+ George Rufus Baker (1751 – 1838) b: 23 Nov 1751 in Canterbury, Windham County, CT, USA, m: 1775, d: 04 Sep 1838 in Portage, Livingston County, NY
33
G. Rufus Baker (1784 – 1870) b: 28 Mar 1784 in Vermont, d: 24 May 1870 in Rockton, Winnebago, Illinois, USA
+ Cynthia Dewey (1790 – 1871) b: 06 Jul 1790 in Dorset, Bennington County, Vermont, USA, m: 10 Nov 1808 in Dorset, Bennington, Vermont, d: 17 Jan 1871 in Rockton,Winnebago,Illinois,USA
34
Sophroniah Baker (1809 – ) b: 1809
34
Lamira M Baker (1811 – 1851) b: 08 Sep 1811 in Dorset, Fairfield, Vermont, d: 24 Apr 1851 in Rockton, ,Illinois, USA
+ Jonathan Page (1811 – 1861) b: 15 May 1811 in Lower Canada, m: 18 Sep 1831 in Dorset, Fairfield, Vermont, USA, d: 24 Jan 1861 in , Mitchell County, Iowa, USA
35
Derias Barns" Page (1832 – 1886) b: 22 Oct 1832
 d: 1886″
35
Cynthia Jane Page (1835 – 1921) b: 19 Jan 1835 in Ottawa, Canada, d: 09 Sep 1921 in Waukon, Allamakee, Iowa, United States
+ Heber Robinson (1829 – 1907) b: 01 Jan 1829 in ,,Canada, m: 07 Jul 1850 in Canada, d: 1907 in ,,Iowa, USA
36
Robert "Theodore" Robinson (1851 – ) b: 20 Jul 1851 in Illinois
37
Clark B Robinson (1875 – ) b: Jun 1875 in Iowa
38
Roy S Robinson (1907 – ) b: Abt. 1907
38
Roger W Robinson (1917 – ) b: Abt. 1917
38
Otis D Robinson (1919 – ) b: Abt. 1919
37
Grace Robinson (1878 – ) b: Jul 1878 in Iowa
37
Winnie Robinson (1881 – ) b: Mar 1881 in Iowa
37
Arthur Robinson (1888 – ) b: Jun 1888 in Iowa
37
Winnie O. Robinson (1903 – ) b: Abt. 1903 in ,,Iowa, United States of America
+ James H. Caughlin d: in ,,Iowa, United States of America
36
Ansel Birk Robinson (1854 – 1948) b: 28 Apr 1854 in Rockford, Winnebago, Illinois, United States, d: 1948 in Freeport, Winneshiek, Iowa, United States of America
+ Lima Francelia Miller (1853 – 1929) b: 16 Aug 1853 in Dayton, Greene, Ohio, USA, m: 16 Jul 1876 in Freeport, Winneshiek, Iowa, USA, d: 08 Aug 1929 in Lakeville, Dakota, Minnesota, USA
37
Jenny Robinson (1877 – ) b: Abt. 1877 in , Winneshiek, Iowa, USA
+ Fenton Bollman ( – 1961) d: 1961
37
Ada Eugelia Robinson (1879 – 1920) b: 07 Feb 1879 in , Winneshiek , Iowa, USA, d: 03 Nov 1920 in Minneapolis, Hennepin, Minnesota, United States
37
James Altherice Robinson (1882 – 1978) b: 02 May 1882 in Freeport, Winneshiek County, Iowa, USA, d: 1978 in Freeport, Iowa
+ Alice Bassford (1885 – 1938) b: 03 Sep 1885 in Auburn, Fayette County, Iowa, USA, d: 1938 in Decorah, Winneshiek County, Iowa, USA
38
Jenny Robinson
+ Norman T Indvick (1913 – 1977) b: 24 Nov 1913 in Iowa, d: Aug 1977 in Onalaska, La Crosse, Wisconsin, United States of America
39
David Indvick
+ Sandra Kay Burton (1951 – ) b: 20 Jun 1951 in Waukegan, IL
40
Scott David Indvick (1970 – ) b: 24 Dec 1970 in Council Bluffs, IA
40
Heather Indvick (1971 – ) b: 28 Dec 1971 in Omaha,NE
+ James Edward Bentivegna (1972 – ) b: 18 Feb 1972, m: 14 Jan 1995 in Savanah, TN
40
Shannon Hillery Indvick (1977 – ) b: 30 Apr 1977 in Omaha, NE
+ Sandy Schneider b: in ,,,USA
40
Shannon Indvick b: in ,,Iowa, United States of America
40
Scott Indvick (1970 – 2011) b: Abt. 1970 in ,,,USA
40
James Indvick (1967 – ) b: 09 Jun 1967 in Council Bluffs, IA
+ Nancy Lynette Spain (1967 – ) b: 02 Feb 1967 in Edmonds, King, Washington, USA, m: 10 Jun 2006 in Carteret County, North Carolina, USA
+ Eva Jo Lusk m: 10 Nov 1992 in Clay County, Kansas, USA
41
John Thorson Indvick (1992 – ) b: 29 Oct 1992 in Hastings, Adams, Nebraska, USA
39
Ann Page Indvick (1936 – ) b: 26 Jun 1936 in Decorah, Winneshiek County, Iowa, USA
+ Gary A Simenson (1936 – ) b: Abt. Feb 1936 in Decorah, Winneshiek County, Iowa, USA
40
John Simonson b: in Rochester,,Minnesota, USA
40
Lori Simonson b: in ,, Minnesota, USA
41
William Winter
40
Jody Simonsen b: in Rochester,,Minnesota, USA
40
Shari Simonson b: in Rochester, Olmstead County, Minnesota, USA
40
Cindy L Simenson (1959 – ) b: Abt. 1959
41
Jennifer Buckland
41
Minda Buckland
41
Amber Buckland
38
Frances Robinson (1905 – 1984) b: 27 May 1905 in Freeport, Winneshiek, Iowa, USA, d: 27 Jun 1984 in La Crosse, , Wisconsin, USA
+ Chester Monroe Delaney (1897 – 1957) b: 02 Apr 1897 in Freeport, Winneshiek, Iowa, m: 02 Sep 1937 in Lutheran Parsonage, Decorah, IA, d: 10 Apr 1957 in Freeport, Iowa
39
Sharon Adonna Delaney (1939 – ) b: 05 Apr 1939 in Decorah, Winneshiek County, IA, USA
+ Llewellyn Ordell Storlie (1933 – ) b: 12 Jun 1933 in Spring Grove, Houston County, MN, USA, m: 18 Oct 1958 in Decorah, Winneshiek County, Iowa, USA
40
Jillellyn Bernadette Storlie (1959 – ) b: 07 Nov 1959 in Decorah Hospital
40
Chris Allen Storlie (1962 – ) b: 11 Aug 1962 in Decorah, Winneshiek, IA, USA
+ Rhonda Jean Volden (1962 – ) b: 16 Aug 1962 in Viroqua, Vernon Co., Wisconsin, m: 09 Jun 1984 in Viroqua, Vernon Co., Wisconsin
41
Christina Renae Storlie (1990 – ) b: Oct 1990 in Boise, ,Idaho,USA
41
Andrew Christian Storlie (1993 – ) b: Jul 1993
41
Katherine Jean Elizabeth Storlie (2001 – ) b: Aug 2001 in Decorah, Winneshiek, Iowa, USA
40
Johnathan Llewellyn Storlie (1970 – ) b: Jun 1970 in Decorah, Winneshiek, IA, USA
+ Patricia A Simonson (1977 – ) b: May 1977 in , , Colorado, United States of America, m: 09 Jun 2001 in Nesbyen, Hallingdahl, Norway
41
Elyse Storlie (2003 – ) b: Nov 2003 in Iowa City, Johnson County, Iowa, USA
41
Ole Hans Llewellyn Storlie (2009 – ) b: 14 Feb 2009 in Decorah, Iowa
40
David Charles Storlie (1972 – ) b: Aug 1972 in Decorah, Winneshiek County, IA, USA
37
Guy V Robinson (1887 – ) b: Jun 1887 in Iowa
36
Amy A Robinson (1856 – 1940) b: 28 Oct 1856 in Minnesota, d: 08 Sep 1940 in Los Angeles, California
+ G. W. Drake m: 23 Jun 1878 in Decorah, Winneshiek, IA, USA
36
Sala Eugene Robinson (1859 – 1891) b: 09 Feb 1859 in Freeport, Winneshiek, Iowa, USA, d: 1891 in LeMar, ,North Dakota, USA
37
Lee Robinson
37
Florence Robinson
37
Roy Robinson
36
Martha Matilda Robinson (1861 – ) b: 07 Jan 1861 in Minnesota
37
George Rook
37
Daisie M Rook (1886 – ) b: Abt. 1886 in Minnesota
37
Winnie Dee Rook (1889 – ) b: Abt. 1889 in Minneapolis,, Minnesota, USA
36
Phebe Loysey Robinson (1869 – ) b: Abt. 1869 in Iowa, USA
+ James C Pearson (1862 – ) b: Abt. 1862 in Canada
37
Ruth L Pearson (1894 – ) b: Abt. 1894
35
Ebenezer Page (1837 – ) b: 22 May 1837 in Durham, New Castle, Ontario, Canada
35
Martha Malvina Page (1839 – 1918) b: 26 Dec 1839 in Bowmanville, Ontario, Canada, d: 14 May 1918 in Waukon, Winneshiek, Iowa, USA
+ John M. Barthell (1830 – 1902) b: 30 Aug 1830 in Beerbach, Bavaria, Germany, m: 01 Feb 1857, d: 07 Mar 1902 in Waukon, Allamakee, Iowa, United States
36
william martin Barthell
36
sarah jane Barthell (1858 – ) b: 25 Oct 1858
36
jonathan william Barthell (1860 – 1908) b: 01 May 1860 in Glenwood, Iowa, d: 23 Oct 1908
36
John Wilson Barthell (1860 – 1911) b: 01 May 1860 in Winneshiek County, Iowa, d: 19 May 1911 in allamakee county, iowa
36
anna augusta Barthell (1863 – 1936) b: 22 Apr 1863 in Glenwood, Winneshiek, Iowa, USA, d: 20 Sep 1936
36
charles herman Barthell (1865 – ) b: 29 Dec 1865 in Glenwood, Winneshiek, Iowa, USA
36
george paul Barthell (1868 – 1965) b: 12 Jul 1868 in Iowa, d: 25 Mar 1965 in Decorah, Iowa
36
michael john Barthell (1871 – 1948) b: 06 Apr 1871 in Glenwood, Winneshiek, Iowa, d: 27 Jan 1948
36
minnie w Barthell (1875 – ) b: 19 Dec 1875 in Glenwood, Winneshiek, Iowa, USA
36
Benjamin F. Barthell (1881 – 1956) b: Abt. 1881 in Iowa, d: 26 Sep 1956
36
Myrtle S. Barthell (1885 – 1952) b: 01 Oct 1885 in Glenwood, Winneshiek, Iowa, d: 24 Apr 1952 in Corning, Calif
35
Dorson Dewey Page (1842 – 1921) b: 30 Jul 1842 in , , , Canada, d: 07 Dec 1921
36
Peter A Page (1878 – ) b: Abt. 1878 in Minnesota
+ Mary Page (1850 – ) b: Oct 1850 in New York, m: 1866
36
Mable B Page (1881 – ) b: Aug 1881 in Minnesota
36
William R Page (1887 – ) b: 15 Feb 1887 in Rockford, Winnebago, Illinois, USA
35
Charles Page (1844 – 1862) b: 26 Mar 1844 in , , , Canada, d: Dec 1862